These show up in a lot of places. In the episode Summer Breeze, Breez plays one and there is also another in the background at Freezbone's place. Carlos is shown with one, along with other guitars that he's made in the episode Play Misty for Me and at the end of the same episode, there is one on a stand in Mantyz' Apartment It seems to be a versatile guitar that can be used as a stand in in backgrounds or when minor characters play and appears to have no real owners.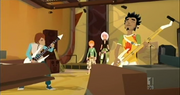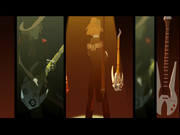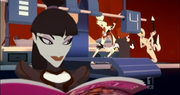 Ad blocker interference detected!
Wikia is a free-to-use site that makes money from advertising. We have a modified experience for viewers using ad blockers

Wikia is not accessible if you've made further modifications. Remove the custom ad blocker rule(s) and the page will load as expected.