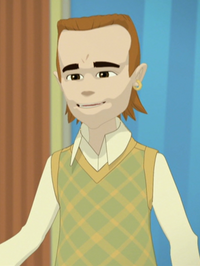 Mr Start is the father of Mostart and married to Mrs Start.
He is also the composer of the song "Toilet of my Heart", which he plays on his keyboard. This song is currently used by Mantyz.
In the episode 'Mr Start's Opus', it was revealed that he had a dream of becoming a famous artist. He drives a retro hov-car.
Related Pages
Edit
Ad blocker interference detected!
Wikia is a free-to-use site that makes money from advertising. We have a modified experience for viewers using ad blockers

Wikia is not accessible if you've made further modifications. Remove the custom ad blocker rule(s) and the page will load as expected.